With a complete line of products for ISPs, Datacom participated in the 11th edition of the National Meeting of Providers, organized by ABRINT - Brazilian Association of Internet and Telecommunications Providers. Held at the Frei Caneca Convention Center, in São Paulo, the event brought together internet providers from all over the country.
At the Datacom booth, visitors got to know the latest products from the PON line, highlighting the XGS-PON OLTs and ONUs line, as well as the compact DM4611 and DM4612 OLTs.
In addition, Datacom presented to the public its OCP DM-SV-01 server and the EASY MESH solution, for high-performance WI-FI coverage.
The novelties presented at ABRINT are added to the other products and solutions of the GPON and Switch lines, available through our website and through the assistance of account managers from all regions in Brazil.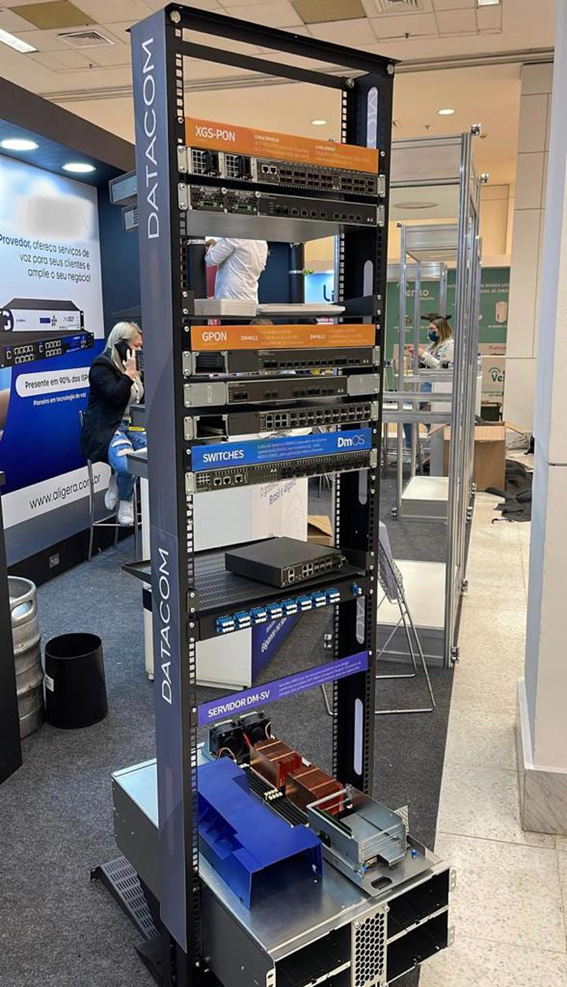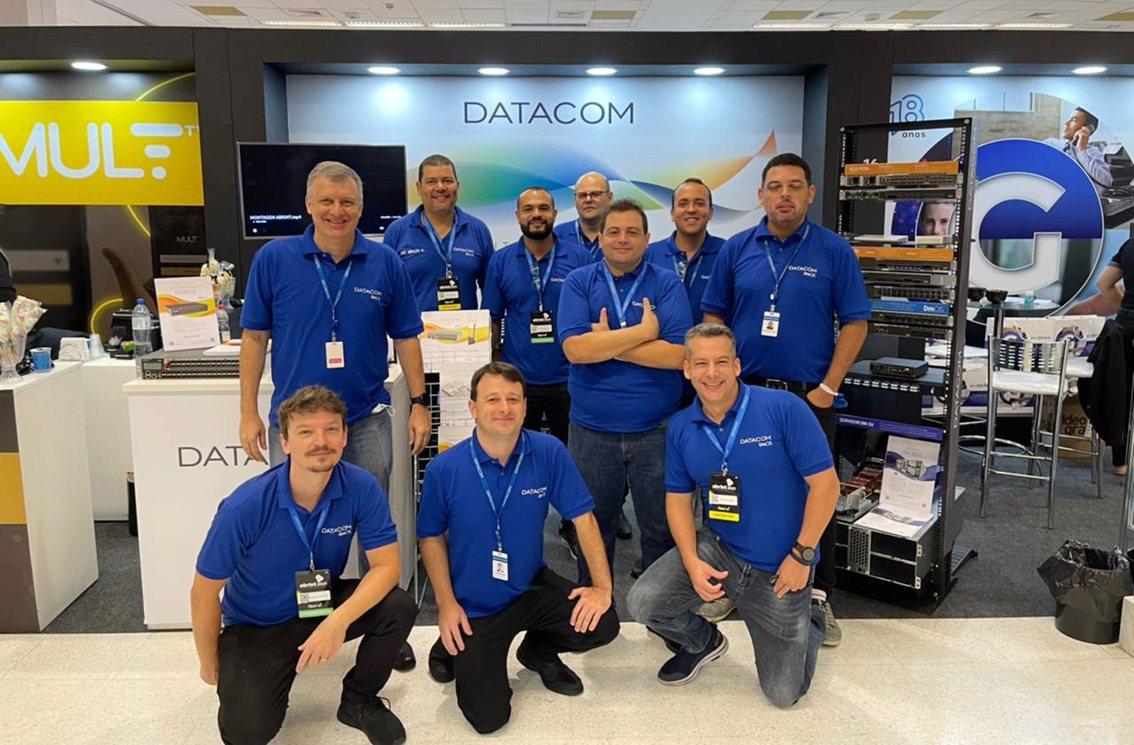 Digital acceleration
According to Alessandra Lugato, Executive Director of ABRINT "the digital transformation, which was already in place in Brazil and was driven by the pandemic, highlighted the relevant role of Small Telecommunications Providers (PPPs) to include in the broadband network fixed cities, communities far from large urban centers and rural areas where the large operators have little commercial interest.
For Alessandra "this has always been the role of regional internet providers, mostly small and medium-sized companies, protagonists in the wide digital inclusion of the country. But that was evidenced in a period where broadband internet is essential to live in a period of social isolation, in which the possibility of accessing classes, work, entertainment and shopping online defines who is exposed to a disease that can be fatal. Without them, more than 10 million homes could go without internet and add more than 30 million users overloading mobile networks and causing a veritable meltdown. The importance of this service was even pointed out by government decrees that allowed the displacement of technical teams during periods of quarantine. "
Present in all Brazilian municipalities and responsible for 60% of the national fiber optic market, these providers still represent a very promising market. "Demand for high-speed internet connection service (over 34 Mbps) grew 47% during the first year of the pandemic, 29 percentage points more than the major operators. In September 2020 alone, compared to the same month in 2019, regional providers had a 144% increase in demand, which represents more than 3.5 million new accesses", said the executive director. In December 2020, PPPs reached more than 14.2 million broadband accesses in the country, according to surveys by Anatel. The data make it clear the need for an increasingly faster and safer connection, especially at home, and also lead us to believe that the market still has many possibilities for expansion, especially where there are connectivity abysses, that is, regions far from the large urban centers and rural areas", concluded the director of ABRINT.