December was a busy month at Datacom. In addition to the traditional Christmas actions and tribute to the retired, we also had the return of in-person celebrations.
Honored
On 12/08, an event was held to honor the retired employees of 2021 at the restaurant at our headquarters. On the occasion, the colleagues were welcomed by the President, Antonio Carlos Porto, by the Directors Daniel Pigatto and Cristiano Valente and by the HR Manager, Felix dos Santos Junior.
Forty-seven employees were retired, of which seven completed five years with the company, twenty-eight completed ten years, ten completed fifteen years and two completed twenty years in the organization.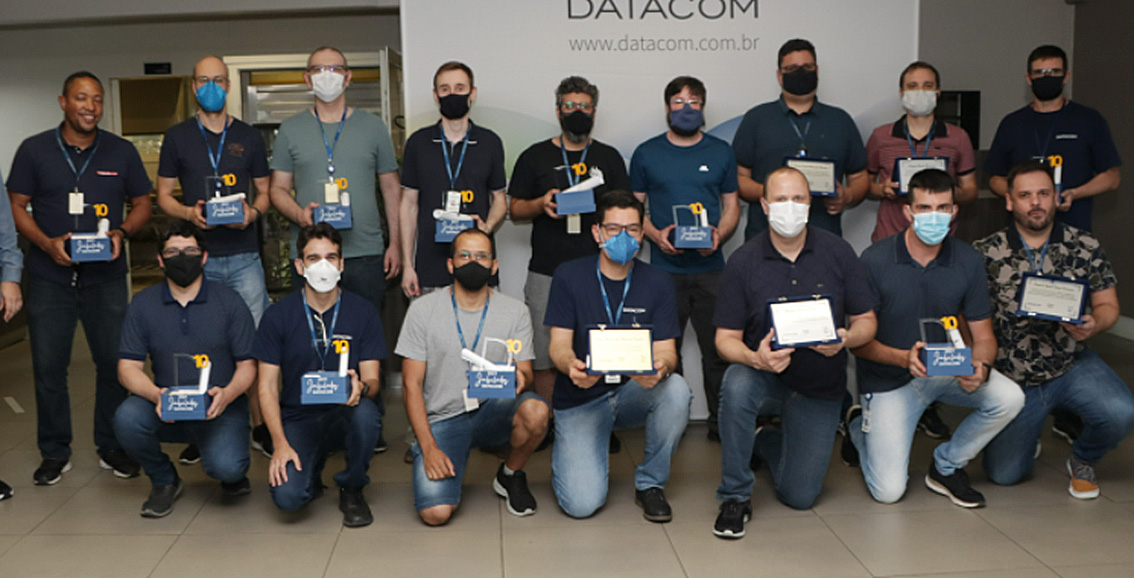 Social action
On December 14th, we carried out the social action "Desejos de Natal" in partnership with the EMEI Arco Íris school, located in Eldorado do Sul, and 250 letters were distributed. With the commitment of our employees, all children were awarded their gifts!
The party for the children took place on the school's premises, and had the support of teachers and some Datacom employees. In addition to the delivery of gifts, Santa Claus was present, music and a special snack during the two working shifts of the school.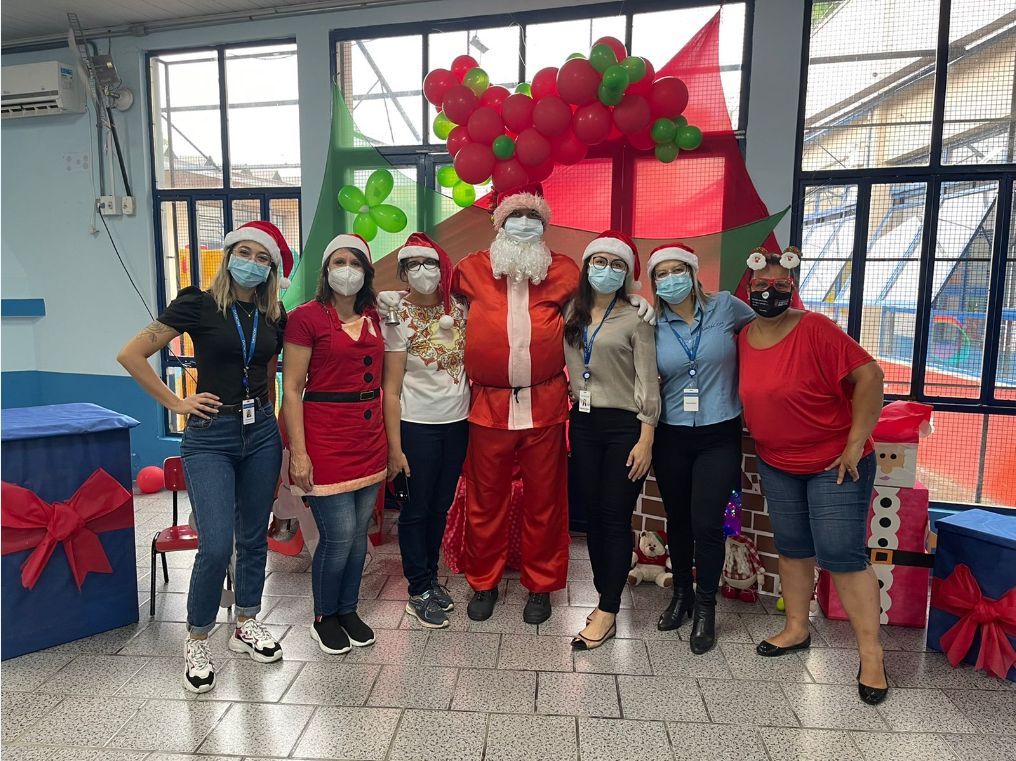 End Year's Party
With due care in relation to Covid-19 and respect for the protocols for dealing with the pandemic, Datacom carried out its end-of-year fraternization actions. In an open environment, at its headquarters in Eldorado do Sul, there was a fraternization between employees.
Check out the summary video of the party below!