Triple Play broadband access
GPON technology, through optical access, provides users with higher rates than copper and cable-based technologies, allowing the convergence of voice (VoIP) and video (IPTV) in a single access.
In addition, the point-to-multipoint network feature and passive elements between the exchange and users reduce CAPEX and OPEX to provide these services.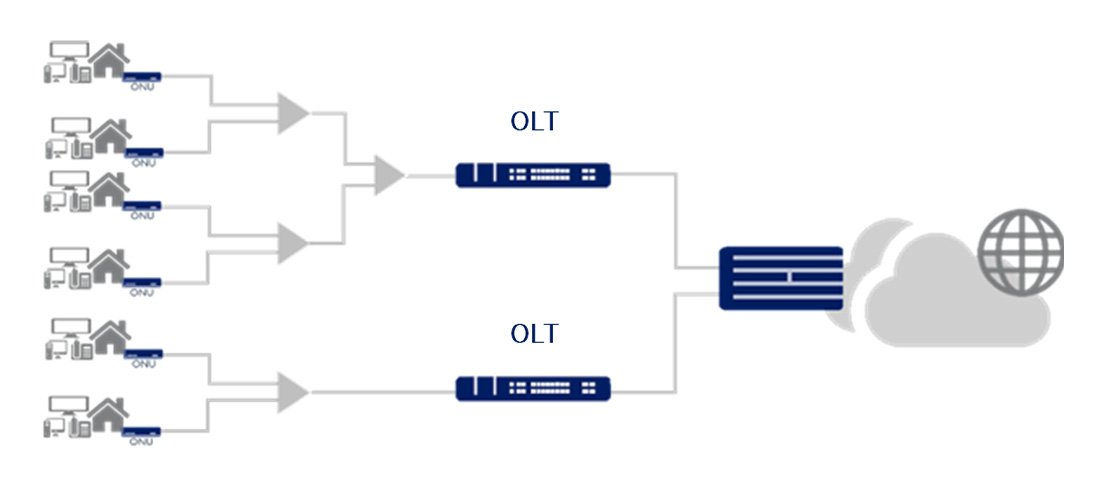 corporate services
The DM4618 provides several features enabling the provision of data, voice and video services for small, medium and large companies.
The TLS (Transparent LAN Service) function in conjunction with the hairpin makes it possible to offer LAN-to-LAN services without the need for additional equipment - eg routers.

FTTD – Fiber to the Desk​​​​​​
The traditional design of LAN networks is composed of a structure with copper cables connecting each user equipment to an Access switch, typically installed in a communication room. These access switches are connected to aggregator switches using point-to-point cables or fibers. GPON, through FTTD, simplifies this network, replacing switches with typically a central OLT and ONUs on users, reducing network infrastructure by using passive elements, optical fiber and point-to-multipoint topology.
The DM4618 provides features that allow the implementation of GPON LAN networks for companies of different sizes and needs.
Digital Cities
Cities are the center of modern society and they are becoming more complex every day. Technology can make life better and easier. In this context, the universalization of public services is necessary. However, the government must not only pay attention to a network of digital inclusion, but also must implement a high-performance network that fosters the development of the city.
The deployment of DM4618 associated with GPON equipment and DATACOM Ethernet switches is a valuable and cost-effective solution for smart cities. Through the numerous features available, it is possible to connect public offices, provide internet to the population and companies with high rates, reliability and total security.