Complementing the GPON provisioning video released in early October, Datacom is launching the GPON provisioning tutorial via DmView.
Using the scenario proposed in the first video, this second part of the tutorial shows the advantages of using a network management system to configure and monitor your GPON infrastructure.
In the case of the first video (CLI), to demonstrate the provisioning, the same 4 steps / steps relationship was used (VLAN Configuration, Bandwidth profile application, Line Profile application and PON and ONU Branch Activation) in a scenario involving DM4610 (OLT DATACOM) and DM984 - 100B (UN BRIDGE DATACOM) according to the diagram below: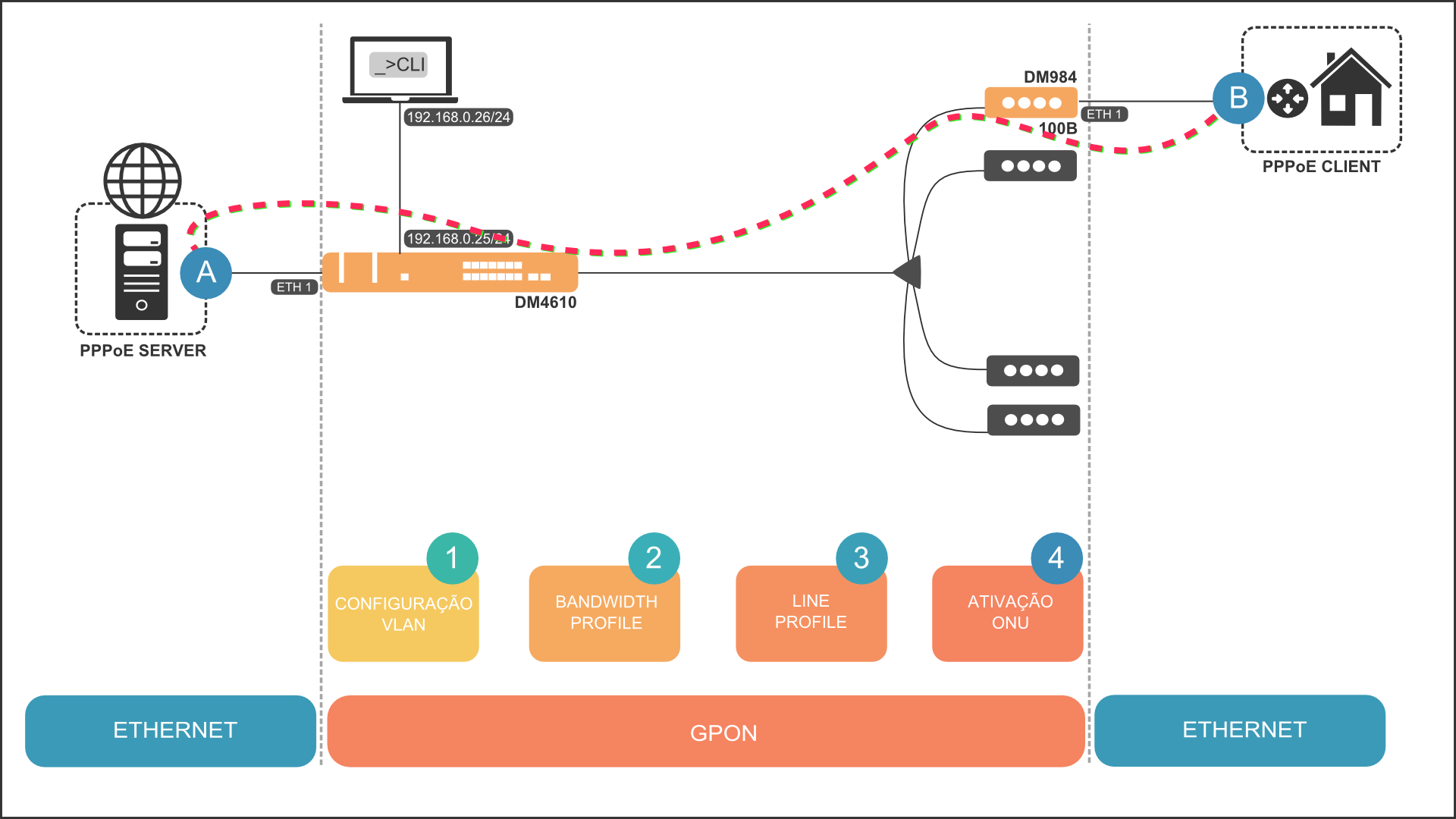 Watch the video, sign up for the channel, check for notifications, and share the link on your social networks:
Your participation is very important!